Disclaimer, Privacy policy and cookies
POUR LA SOLIDARITE-PLS maintains this website to provide information about the project 'Rainbow Welcome!" improving the reception conditions of LGBTIQ+ refugees in Europe and its deliverables, which have been produced with the financial support of REC Programme of the European Union. The contents of the Rainbow Welcome! project website and publications are the sole responsibility of POUR LA SOLIDARITE-PLS and the project partners as specified, and can in no way be taken to reflect the views of the European Commission. (project code: 881844 — RainboW — REC-AG-2019 / REC-RDIS-DISC-AG-2019, duration: 1st September 2020 to 31st August 2022).
It is the goal of POUR LA SOLIDARITE-PLS to keep the information on this website timely and accurate. If errors are brought to our attention, we will try to correct them. However POUR LA SOLIDARITE-PLS accepts no responsibility or liability whatsoever with regard to the information on this site.
This information is:
of a general nature only and is not intended to address the specific circumstances of any particular individual or entity;
not necessarily comprehensive, complete, accurate or up to date;
sometimes linked to external sites over which POUR LA SOLIDARITE-PLS has no control and for which it assumes no responsibility;
not professional or legal advice (if you need specific advice, you should always consult a suitably qualified professional).
It is our goal to minimize disruption caused by technical errors. However some data or information on our site may have been created or structured in files or formats that are not error-free and we cannot guarantee that information will not be interrupted or otherwise affected by such problems. POUR LA SOLIDARITE-PLS accepts no responsibility with regard to such problems incurred as a result of using this site or any linked external sites.
This disclaimer is not intended to limit the liability of POUR LA SOLIDARITE-PLS in contravention of any requirements laid down in applicable national law nor to exclude its liability for matters which may not be excluded under that law.
Third-party web sites
This website provides links to third-party web sites, which are not under the control of POUR LA SOLIDARITE-PLS. POUR LA SOLIDARITE-PLS makes no representations about third-party websites. When you access a non-PLS website, you do so at your own risk. POUR LA SOLIDARITE-PLS is not responsible for the reliability of any data, opinions, advice, or statements made on third-party sites. POUR LA SOLIDARITE-PLS provides these links merely as a convenience. The inclusion of such links does not imply that POUR LA SOLIDARITE-PLS endorses, recommends, or accepts any responsibility for the content of such sites.
Third-party products and services
The Rainbow Welcome! project's website contains mention of third-party products and services for informational purposes only. POUR LA SOLIDARITE-PLS makes no recommendations or endorsements about third-party products and services. References to third-party services and products are provided by POUR LA SOLIDARITE-PLS "as is", without warranty of any kind, either express or implied.
The Rainbow Welcome!  website provides links to third party sites. Since we, POUR LA SOLIDARITE-PLS, do not control them, we encourage you to review their privacy policies.
Copyleft notice
This work is licensed under a Creative Commons Attribution-NonCommercial-NoDerivs 3.0 Unported License.
Reproduction of Rainbow Welcome! and website content or deliverables is authorized, provided the source is acknowledged (save where otherwise stated), as long as the content and sense is not altered or distorted, and only for non commercial use.
Where prior permission must be obtained for the reproduction or use of textual and multimedia information (sound, images, software, etc.), such permission shall cancel the above-mentioned general permission and shall clearly indicate any restrictions on use.
Notice and takedown policy
In making material available online the Rainbow Welcome! partners act in good faith. However, despite these safeguards, we recognise that from time to time material published online may be in breach of copyright laws, contain sensitive personal data, or include content that may be regarded as obscene or defamatory. If you are concerned that you have found material on our website, for which you have not given permission, contravenes privacy laws, is obscene / defamatory and in terms of copyright law is not covered by a limitation or exception, please email us stating the following:
Your contact details.
The full details of the material.
The exact and full url where you found the material.
If the request relates to copyright, provide proof that you are the rights holder and a statement that, under penalty of perjury, you are the rights holder or are an authorised representative.
The reason for your request including but not limited to copyright law, privacy laws, data protection, obscenity, defamation etc.
email: info@pourlasolidarite.eu 
Upon receipt of notification the 'Notice and Takedown' procedure is then invoked as follows:
We will acknowledge receipt of your complaint by email and will make an initial assessment of the validity and plausibility of the complaint.
Upon receipt of a valid complaint the material will be removed from the website pending an agreed solution.
We will contact the contributor who deposited the material, if relevant. The contributor will be notified that the material is subject to a complaint, under what grounds, and will be encouraged to assuage the complaints concerned.
The complainant and the contributor will be encouraged to resolve the issue swiftly and amicably and to the satisfaction of both parties.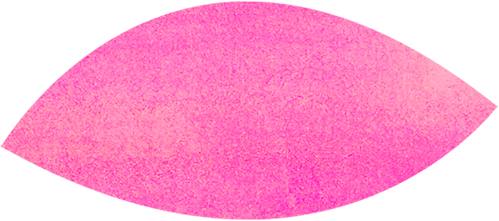 GDPR – Use of Personal Data: 
POUR LA SOLIDARITE-PLS is committed to user privacy. Although you can browse through the project website without giving any information about yourself, if you subscribe to the newsletter and/or register for an event, personal information such as name and email are required in order to provide the services you request.
The information collected on the contact form is recorded in an IT-based file by POUR LA SOLIDARITE-PLS. The data marked as "required" is mandatory. Data sharing is only available to Rainbow Welcome! partners (ACATHI, the Italian Red Crosse, La Fondation Le Refuge, Le Refuge Bruxelles-Het Opvanghuis Brussel and PLS). The data is maintained for 4 years from April 2021 onwards.
You can access your data, edit it, request deletion, and use your right to limit its processing. You may withdraw your consent to the processing of your data at any time. Please consult the Personal Data Protection Authority of your country for more information on your rights.
For any questions regarding the processing of your data in this website, please contact us (through our online form or directly one of the partners). 
The partners of the Rainbow Welcome! project process the collected data to feed the interactive map and send you additional information. 
Your data provided will be stored at POUR LA SOLIDARITE-PLS solely for the purpose of providing the services you subscribe to. Your data shall not be shared with third parties.
This Cookie Policy explains what cookies are and how we use them, the types of cookies we use i.e, the information we collect using cookies and how that information is used, and how to control the cookie preferences. For further information on how we use, store, and keep your personal data secure, see our Privacy Policy. You can at any time change or withdraw your consent from the Cookie Declaration on our website Learn more about who we are, how you can contact us, and how we process personal data in our Privacy Policy. Your consent applies to the following domains: rainbowelcome.eu
What are cookies ?
Cookies are small text files that are used to store small pieces of information. They are stored on your device when the website is loaded on your browser. These cookies help us make the website function properly, make it more secure, provide better user experience, and understand how the website performs and to analyze what works and where it needs improvement.
How do we use cookies ?
As most of the online services, our website uses first-party and third-party cookies for several purposes. First-party cookies are mostly necessary for the website to function the right way, and they do not collect any of your personally identifiable data. The third-party cookies used on our website are mainly for understanding how the website performs, how you interact with our website, keeping our services secure, providing advertisements that are relevant to you, and all in all providing you with a better and improved user experience and help speed up your future interactions with our website.
What types of cookies do we use ?
Essential: Some cookies are essential for you to be able to experience the full functionality of our site. They allow us to maintain user sessions and prevent any security threats. They do not collect or store any personal information. For example, these cookies allow you to log-in to your account and add products to your basket, and checkout securely. Statistics: These cookies store information like the number of visitors to the website, the number of unique visitors, which pages of the website have been visited, the source of the visit, etc. These data help us understand and analyze how well the website performs and where it needs improvement. Marketing: Our website displays advertisements. These cookies are used to personalize the advertisements that we show to you so that they are meaningful to you. These cookies also help us keep track of the efficiency of these ad campaigns. The information stored in these cookies may also be used by the third-party ad providers to show you ads on other websites on the browser as well. Functional: TThese are the cookies that help certain non-essential functionalities on our website. These functionalities include embedding content like videos or sharing content of the website on social media platforms. Preferences: These cookies help us store your settings and browsing preferences like language preferences so that you have a better and efficient experience on future visits to the website.
How can I control the cookie preferences ?
Should you decide to change your preferences later through your browsing session, you can click on the « Privacy & Cookie Policy » tab on your screen. This will display the consent notice again enabling you to change your preferences or withdraw your consent entirely. In addition to this, different browsers provide different methods to block and delete cookies used by websites. You can change the settings of your browser to block/delete the cookies. To find out more about how to manage and delete cookies, visit wikipedia.org, www.allaboutcookies.org.
Subscribe to our newsletter!

L'univers visuel de Rainbow Welcome!
L'identité visuelle de Rainbow Welcome! a été développée par Alison Roger France, en collaboration avec PLS et tous les partenaires.
Alison a étudié la complexité de la sexualité, des orientations sexuelles, du genre, des expressions de genre, des identités, des caractéristiques sexuelles, de la fluidité entre les différents spectres, etc. Elle a également adopté un processus de création incluant le parcours des réfugié·e·s dans la vie et sur terre pour aboutir à ces formes organiques dont les natures, les mouvements et les textures visent à illustrer la multiplicité et la complexité de chacun·e et de tous les individus. Bien entendu, les couleurs du drapeau LGBTIQ+ ont été utilisées. L'ensemble se veut dynamique, intriguant et… positif ! Notre message est celui de l'accueil et de l'inclusion, comme le stipule notre devise « Réfugié·e·s rainbow, BIENVENU·E·S ! ».
Inscrivez-vous à notre newsletter !